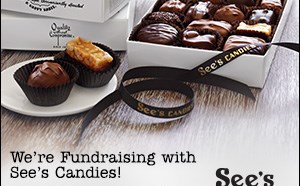 We are kicking off the year with See's Candies Fundraiser. This is the perfect time of year to purchase gifts for your family, coworkers, bosses, employees, in-laws, host families, unexpected guests, a hostess, or even yourself. See's Candy has been…
Principal's Message
It is that time of year when we pause to give thanks for all that we have, and I have so much to be thankful for here at Woodbury! Each day I am in awe of the sense of community, the giving spirit, the focus on learning, and the caring heart that is evident throughout our school. I want to take this opportunity to say thank you to some very important people in our school community.
First, let me express my sincere appreciation to the staff. We are privileged to have a group of people who share a commitment in providing the best learning experience and education for every student at Woodbury Elementary. The skills and talents of our staff are given freely in order to meet the individual needs of students and parents, as well as each other. I am amazed at how each one provides daily encouragement and understanding to so many people.
I want to say thank you to our incredible parents that contribute so much to the success of our school. Thank you, parents, for the countless hours that you volunteer both here and at home working together to make Woodbury an exceptional place of learning.
To the very best students in the world, I am so very thankful to each and every one of you! You are respectful, responsible and your cooperative behavior makes me proud every day. Each one of you strives to reach his/her personal best and work together to help others when needed. Thank you students for bringing a smile to my face each time I see you!
Happy Thanksgiving and thank you staff, parents, and students, for making my job as principal the best ever!
Warmly, Mrs. Jansz
Our School
Greetings students and families!
Welcome to Woodbury Elementary School where our hardworking teachers and staff go above and beyond to provide an exceptional education to our 400 students.  We are committed to equipping all students with the academic and personal skills for lifelong success.  Our students experience a high level of academic rigor and continue to excel in the classroom.
Our after school programs help extend the learning beyond the school day.
The College and Career Mentoring Program pairs sixth grade students with a college mentor who serves as a positive role model, helps students with their school work, and teaches them about the path to college and career success.
Our Boys & Girls Club is up and running for all second through sixth grade students. Students receive homework help and participate in fun academic, artistic, and athletic activities.
The Intervention Program provides tutoring support for students who need that extra assistance in a specific subject. Teachers assist students by reviewing class concepts, exercises and homework. 
Woodbury's Computer Program teaches scholars important 21st century technology skills. Students become respectful digitally literate citizens as they explore the internet and are taught to use it for educational purposes.
Our Math Programs teach and review math concepts and lessons with students as a means to prepare them for standardized testing as well as upper grade math. Students explore the theory and reasoning behind math problems, applying them to real world scenarios.
The 100-Mile Club creates the personal goal for students of running up to 100 miles by the end of the year. From this program, comes our family fun-run event, known as "The Color Run!"  
Our Art Program brings out students' artistic talents and allows them an opportunity to learn real-world skills from professional artists.  
Wednesdays are College and Career Awareness days. Students learn important college readiness skill and begin exploring their college and career interests and goals.
Woodbury staff and teachers regularly recognize and celebrate the accomplishments of our students with monthly awards for character, scholarly habits, and attendance.  Parents also receive awards for high levels of parent engagement. 
We're grateful for our parent volunteers who do so much to enhance the school experience, including fundraising campaigns to support a variety of educational assemblies, our after-school robotics program, and annual family events that promote a healthy school community. 
 We are looking forward to another great school year at Woodbury thanks to our amazing students, staff and parents!