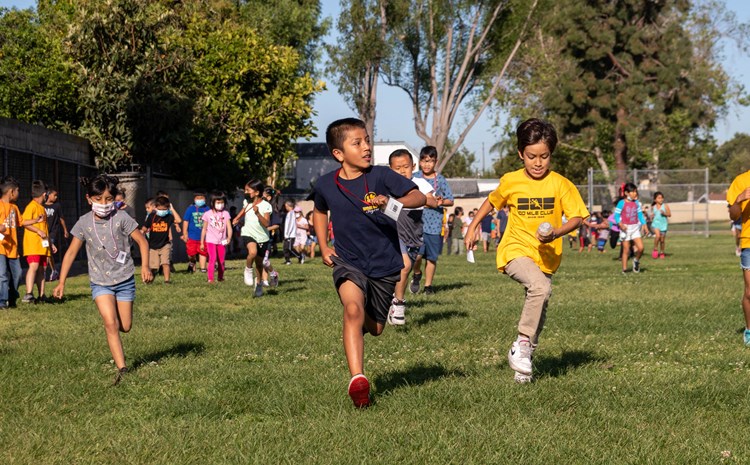 Jog-A-thon on April 6
Preparation for our annual Jog-a-thon is officially underway! In addition to earning cool prizes, students who participate help raise funds for things like field trips, Meet the Masters and other school assemblies. Thank you in advance for your support!

An envelope and informational sheet was distributed to each student. A couple key points are:
Our goal is to raise at least $25 per student.
We ask that donations only be collected from friends and family, no strangers.
Sponsor envelopes are due by Friday, April 6th, but can be turned in earlier to classroom teachers or the front office.
The first 100 people to turn in a sponsor envelope with at least $25 will receive a free Jog-a-thon t-shirt.
Families are invited to join us for a barbecue lunch on Friday, April 6th. Pre-sale tickets will be coming home soon. In addition, Kona Ice will be on campus serving shaved ice for an additional cost. We hope you will be able to celebrate with us on this big day!